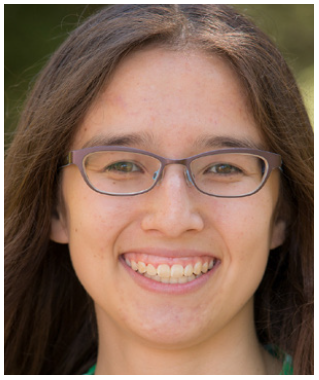 Sarah Gowing - M.A., Ethnic Studies - College of Ethnic Studies
When COVID-19 made its way to the United States, the nation saw an alarming increase in discriminatory incidents targeting Asian Americans.
As a way to quantify these acts of racism, Sarah Gowing, along with SF State Asian American Studies Professor and Chair Russell Jeung, tracked the staggering increase in articles about discrimination related to the pandemic. The findings were sent to California civil rights groups, which eventually led to the organizations teaming up with the University to combat harassment inspired by the virus. The research was also cited in national Senate and House resolutions denouncing anti-Asian hate and led to the creation of the Stop AAPI Hate reporting center.
Gowing has worked with and for communities of color in other ways, as well. She recently completed an internship with Multiracial Americans of Southern California (MASC), an organization that advocates for legislation that supports data collection and dissemination on mixed-race people in California public institutions. Her thesis explored these topics, particularly in the context of higher education.