Mission
As a central hub for all graduate education on campus, our mission is threefold:
To provide exemplary and ethical service: We assist students from application and admission through graduation. We advise and provide counsel on all aspects of student life; assist with applications to fellowships and grants; showcase student research and creative work; and foster civic engagement.
To cooperate with colleges and departments: We facilitate outreach, application, admission and enrollment; participate in academic program review, assist in developing new academic and professional degree proposals; and deliver comprehensive data and research to inform graduate education.
To advocate for inclusive and equitable graduate education: We establish strategic partnerships with on-campus and external stakeholders; communicate with prospective and current students, alumni and the public; and raise funds to support student life and professional development.
Vision
We intend to become the premier urban, nationally recognized graduate school in California, and a destination campus for students looking for excellence, intellectual engagement, creativity, a culture of service, and a commitment to the public good.
Dear San Francisco State Graduate Students:
Let me congratulate all of you for being the future leaders in your field. I have no doubt that individually and collectively you will change society for the better. You will be engaged in research that will benefit science, you will be the new business leaders who will change the boardroom, you will write poetry that will inspire, you will run the nonprofit that will protect the human rights of all, you will propose solutions to the pressing global issues of climate change, poverty and war.
Let me also thank you for entrusting us with your higher education. We believe that we are the best place to be: a university with social justice and equity at its core, with a student-centered excellent education, at the heart of a vibrant and exciting city. We are so pleased that you are joining us. You are bringing with you your own experiences, and your own achievements. It is a wonderful opportunity for our campus to have you study with us. I look forward to meeting each and every one of you. My door is (almost) always open! The entire Graduate Division team are here to help you achieve success.
Have a wonderful semester!

Sophie Clavier, Ph.D.
Dean, Graduate Studies & Career Development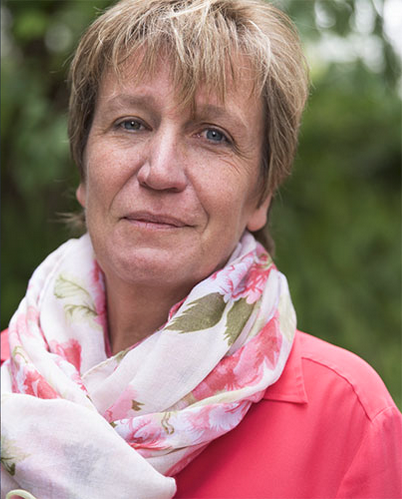 NAME
PHONE
EMAIL
Dr. Sophie Clavier
Dean of Graduate Studies & Career Development
(415) 338-2232
sclavier@sfsu.edu
Dr. Noah Price
Associate Dean of Graduate Studies & Career Development
(415) 338-2232
nprice@sfsu.edu
Mary Menees
Senior Operations Officer & Culminating Experience Coordinator
(415) 405-3982
mmenees@sfsu.edu
Jeanie Kim
Dean's Assistant / Administrative Coordinator
(415) 338-2232
jeakim@sfsu.edu
Dr. Joy Viveros
Director, Fellowships Office
(415) 405-2128
jviveros@sfsu.edu
Maria Katrina Echon
Associate Director, Graduate Admissions & Academic Services
(415) 405-3744
mkechon@sfsu.edu
Vacant
Lead Coordinator | Graduate Outreach Programs
(415) 405-3655
Vacant
Randy Tran
Graduate Admissions & Academic Department Services Coordinator
(415) 405-3504
randyhqt@sfsu.edu
Suong Nguyen
Graduate Admissions Evaluator
(415) 338-1766
suongn01@sfsu.edu
Cindy Vo
Graduate Admissions Evaluator
(415) 338-2233
uvo@sfsu.edu
Khaled Ezzat
Associate Director of Enrollment & Curricular Engagement
(415) 405-4122
khaled@sfsu.edu
Mariana Lara Jurado
Associate Director of Graduate Student Success, Retention & Systems
(415) 405-4391
maalara@sfsu.edu

Kimberly Yagi
Continuing Student Evaluator

(415) 338-2889
kyagi@sfsu.edu
Shari Garrett
GradStop Services Representative
(415) 338-7699
sgarrett@sfsu.edu
Graduate Advisor
Graduate Advising & Outreach Assistant
(415) 405-3655
gradadv@sfsu.edu
Wynn Huynh
Information Technology Consultant
(415) 338-6068
whuynh@sfsu.edu