SF State is committed to helping you discover your unique path in life
Graduate education opens the door to career advancement and social mobility; to meaningful engagement in advanced research, scholarship and creativity; and to leadership roles in promoting the public good.
Why San Francisco State
Through our inclusive campus life, our thought-provoking faculty and academics, our supportive student services and location in the City of San Francisco, Biotech Bay and Silicon Valley, we ignite the power of education for all, so our students can go on to make a positive impact in their communities and the world.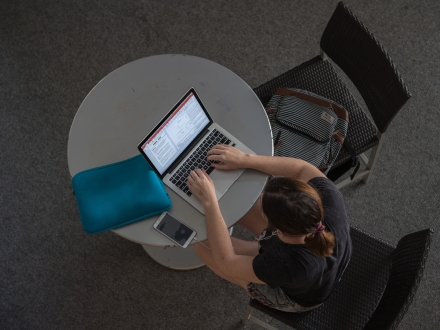 How to Apply
Tips on how to navigate and submit an online Cal State Apply application.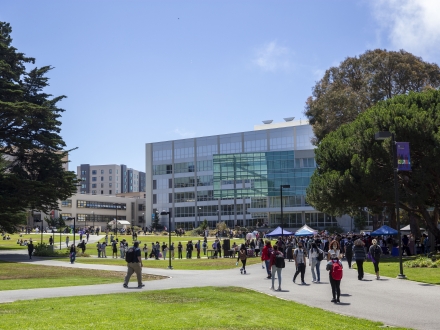 Funding Your Education
San Francisco State University provides a high-quality graduate education at a cost far less than both the national public university average and other Bay Area universities.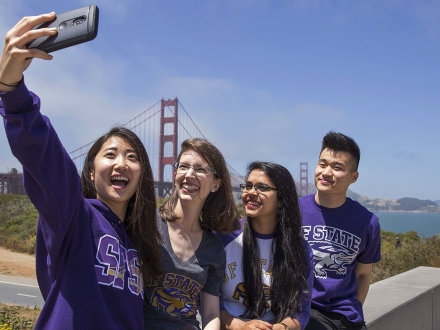 International Students
Admission information for International educated/F-1 students.

The Division of Graduate Studies staff is available by phone 9:00 AM to 11:00 AM (PST) and 2:00 PM to 4:00 PM (PST) Monday through Friday. You can also reach us by email or book a Zoom appointment.
Let us assist you by booking a Zoom apointment with our advisors.