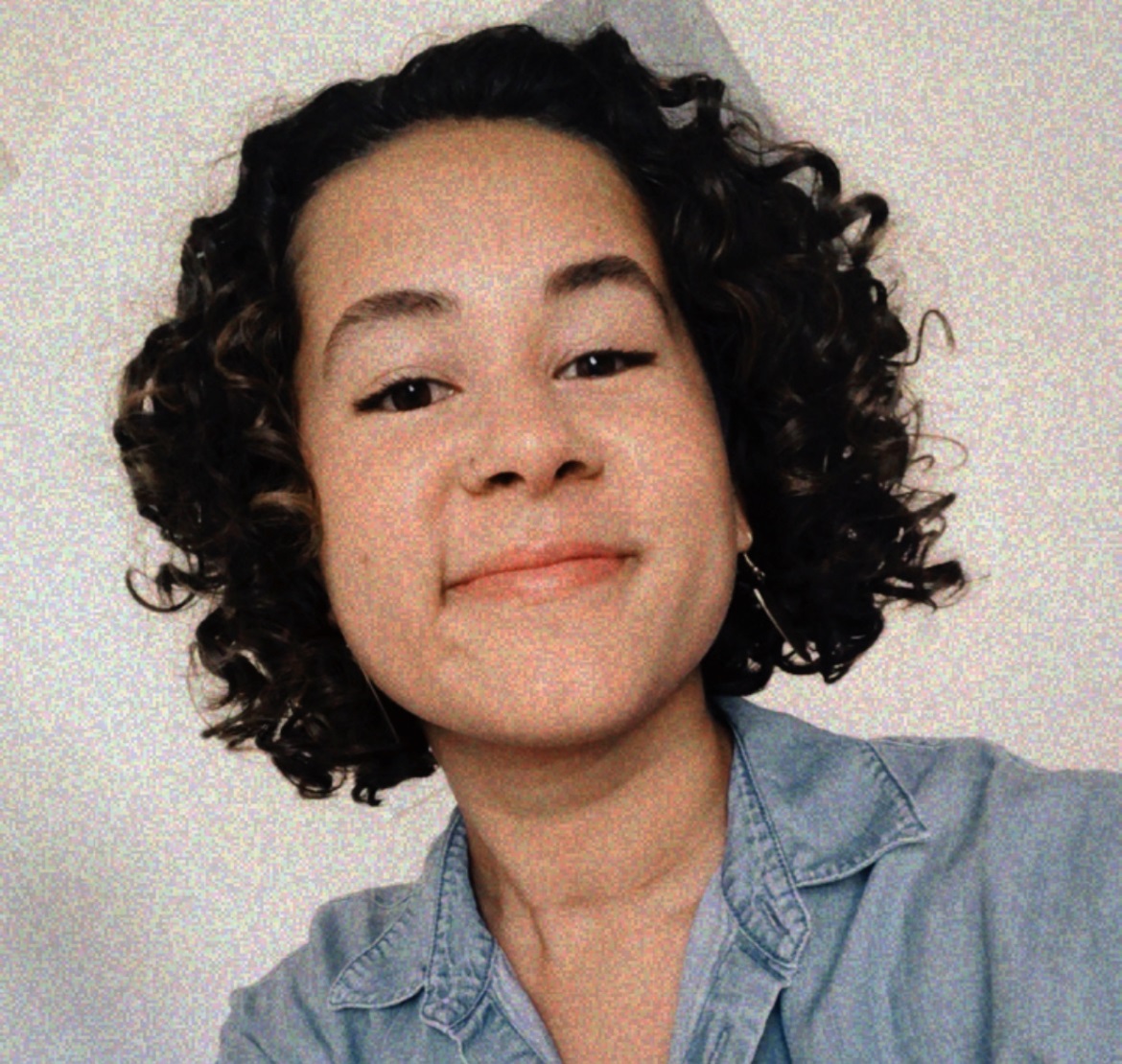 Sabrina Mahoney
Sabrina Mahoney's presentation - NAVIGATING GRAD SCHOOL
My name is Sabrina (she/her) I am a queer mixed-race woman of color born and raised in Los Angeles/around California. I am a reader, a sister, a cat-mom and a person who loves to make others laugh. I am pursuing a Masters in Social Work, with a BA in Psychology. I am so excited to connect with all our prospective students and be an encouraging support for folks wanting to begin their graduate school journey. As the first person in my family to go to graduate school I know first hand how stressful and challenging it can be to navigate the application process, so please do reach out and connect with me with your questions!
My Summer Workshop
Navigating the "Many Hats" of Grad School 
Are you thinking about how your life will change once your graduate program starts? You're not alone! In this session we'll explore how to mentally prepare for graduate school. We'll cover coping tools, mindfulness strategies, and campus resources to best support you as a graduate student. Grad Studies is excited to be on this journey together with you!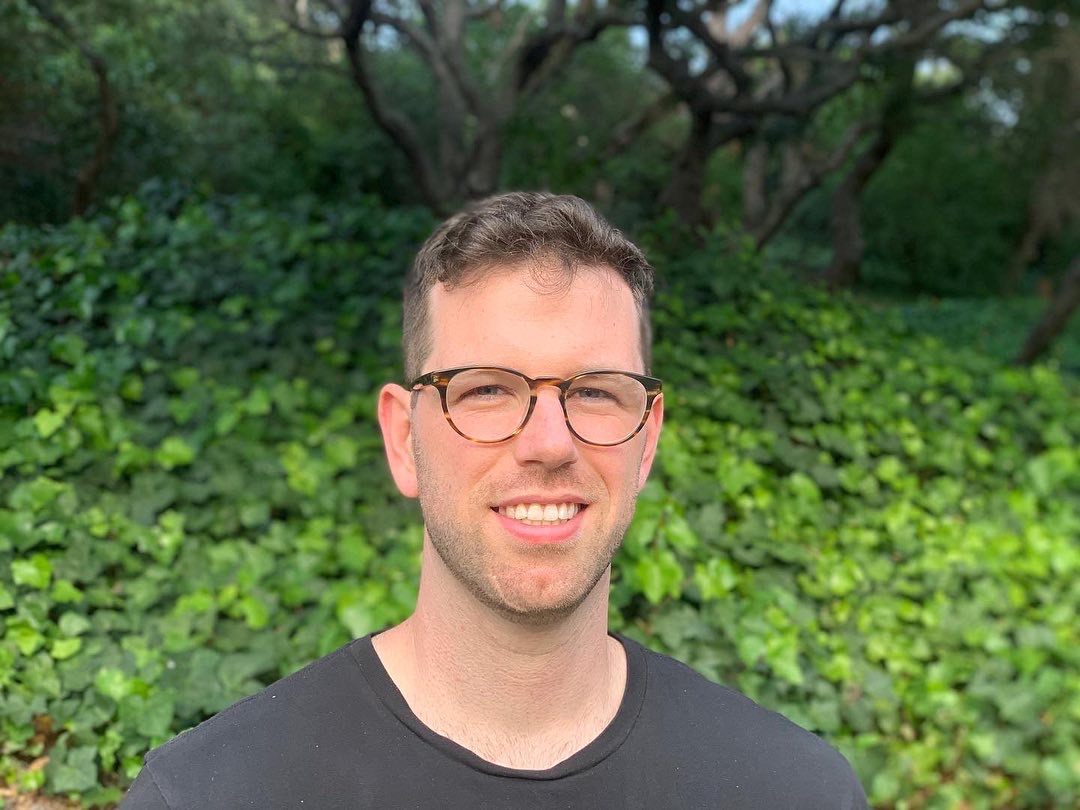 Luke Quinton
Luke Quinton's presentation - CLASSROOM TO CAREER
Hello everyone! My name is Luke Quinton and I'm a member of the graduate program in philosophy. I'm a Bay Area native that transferred to SFSU from community college in order to finish my undergraduate degree, so I am well aware of the anxiety, confusion, and frustration that can accompany the transfer and application process. Outside of my academic interests, I'm an avid sports fan, rec league player, and writer of a bad blog. I'm here to answer as many of your questions about graduate programs as I can and helping to ease your potential transition into SFSU. Looking forward to connecting with you all!
My Summer Workshop
Classroom to Career: Planning Skills for Post-Grad Success  
Graduate school is an opportunity for tremendous growth, but sometimes life brings unexpected changes and challenges that may cause you to rethink your priorities. This is especially true if you're in a program that is specialized for developing a specific skill set that might not translate directly to other fields. This presentation speaks to some of those questions and offers some helpful ways of thinking about setting and meeting goals, skill development, and planning for the future both inside and outside of the classroom.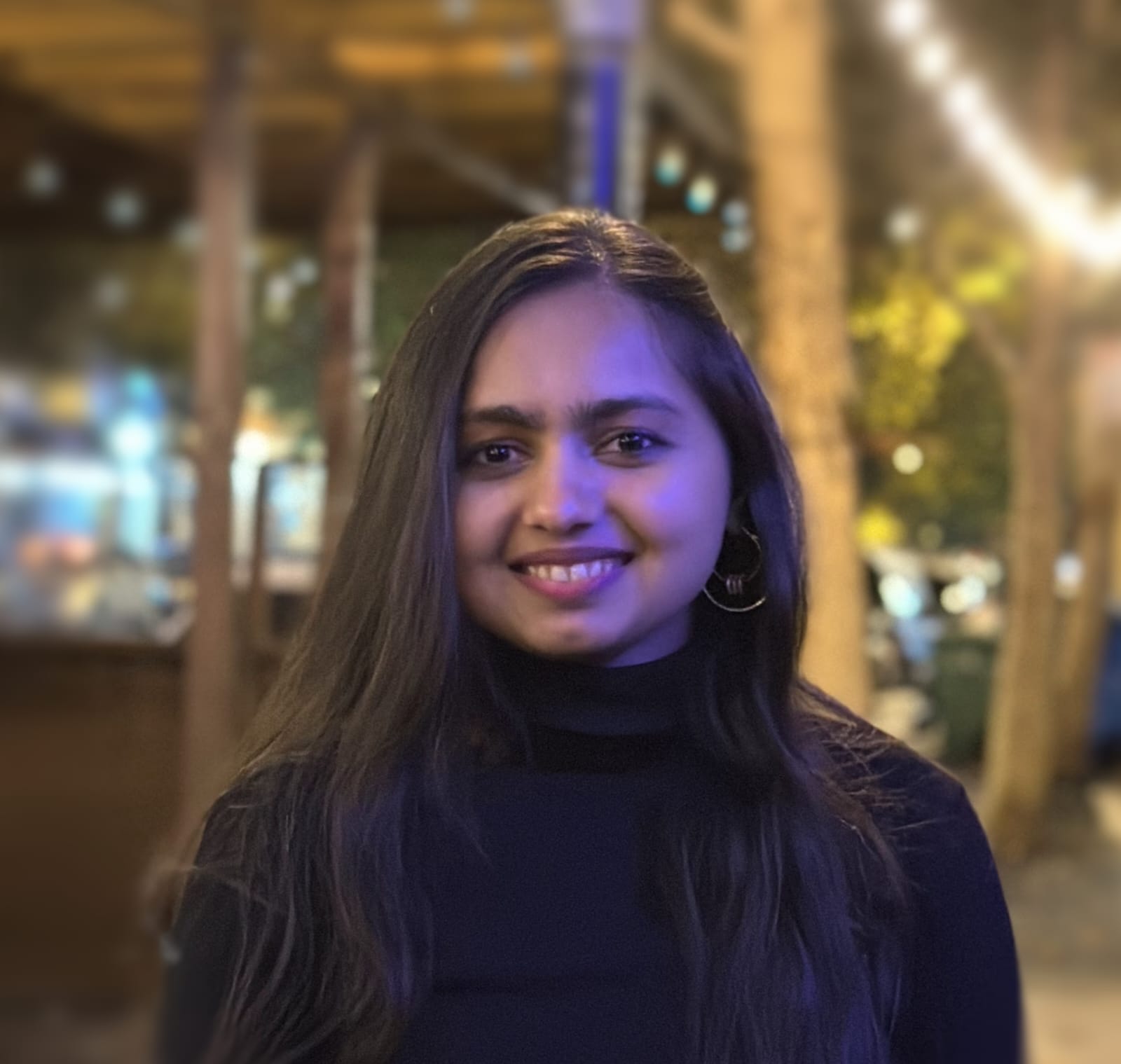 Sindhu Havaldar
Sindhu Havaldar's presentation - LIFE AT SFSU AS AN INTERNATIONAL STUDENT
Hello! I am Sindhu and I am currently pursuing a master's degree in Statistical Data Science. I am from India so being an international student myself, I can help you out with your doubts regarding all the formalities of joining our university and how accommodating our university is. Feel free to reach out to me regarding anything you need clarification for!
My Summer WorkShop
Life at SFSU as an International Student
If the thought of moving to a new country on your own intimidates you, fear not, SFSU has got you covered! We are organizing an exclusive online workshop for international students that addresses a wide range of topics, and tips for settling down in San Francisco. Consider this workshop a survival guide, shared by an international student for fellow international students. See you all soon! 
DATE & TIME

WORKSHOP

DETAILS

Tuesday, July 11 (11am - 12pm PST)
Classroom to Career: Planning Skills for Post-Grad Success
https://sfsu.zoom.us/j/7103909386?pwd=cjdQMUZoWUpKd1BmS2VraXRvdjhadz09
Tuesday, July 11 (3:30pm - 4:30pm PST) )
Navigating the "Many Hats" of Grad School)
https://sfsu.zoom.us/j/81999134526?pwd=eG1MM3FoM1cwWnRIWGVTd0pzbWk5UT09
Thursday, July 13 (7pm - 8pm PST)
Life at SFSU as an International Student
https://sfsu.zoom.us/j/83052026507?pwd=QVQ5SElGcG8zclQ3VTFsbDRtbzJ6Zz09
If the thought of moving to a new country on your own intimidates you, fear not, SFSU has got you covered! We are organizing an exclusive online workshop for international students that addresses a wide range of topics, and tips for settling down in San Francisco. Consider this workshop a survival guide, shared by an international student for fellow international students. See you all soon!
Friday, July 14 (11:30am - 12:30pm PST)
Graduate Student Ambassador Panel
https://sfsu.zoom.us/j/82059003726?pwd=WFM4R3pScitFTE1aTzN4Wlg2Ni9KUT09
Monday, July 17 (11am – 12pm PST)
Navigating the "Many Hats" of Grad School
https://sfsu.zoom.us/j/81999134526?pwd=eG1MM3FoM1cwWnRIWGVTd0pzbWk5UT09
Tuesday, July 18 (11am – 12pm PST)
Classroom to Career: Planning Skills for Post-Grad Success
https://sfsu.zoom.us/j/7103909386?pwd=cjdQMUZoWUpKd1BmS2VraXRvdjhadz09
Wednesday, July 19 (4pm – 5pm PST)
Life at SFSU as an International Student
https://sfsu.zoom.us/j/83052026507?pwd=QVQ5SElGcG8zclQ3VTFsbDRtbzJ6Zz09
Tuesday, July 25 (3pm – 4pm PST)
Life at SFSU as an International Student
https://sfsu.zoom.us/j/83052026507?pwd=QVQ5SElGcG8zclQ3VTFsbDRtbzJ6Zz09
Wednesday, July 26 (11am – 12pm PST)
Classroom to Career: Planning Skills for Post-Grad Success
https://sfsu.zoom.us/j/7103909386?pwd=cjdQMUZoWUpKd1BmS2VraXRvdjhadz09
Thursday, July 27 (4pm – 5pm PST)
Navigating the "Many Hats" of Grad School
https://sfsu.zoom.us/j/81999134526?pwd=eG1MM3FoM1cwWnRIWGVTd0pzbWk5UT09
Friday, July 28 (12:30pm – 1:30pm PST)
Graduate Student Ambassador Panel
https://sfsu.zoom.us/j/82059003726?pwd=WFM4R3pScitFTE1aTzN4Wlg2Ni9KUT09
Tuesday, August 1 (1pm – 2pm PST)
Navigating the "Many Hats" of Grad School
https://sfsu.zoom.us/j/81999134526?pwd=eG1MM3FoM1cwWnRIWGVTd0pzbWk5UT09
Wednesday, August 2 (4pm – 5pm PST)
Classroom to Career: Planning Skills for Post-Grad Success
https://sfsu.zoom.us/j/7103909386?pwd=cjdQMUZoWUpKd1BmS2VraXRvdjhadz09
Thursday, August 3 (7pm – 8pm PST)
Life at SFSU as an International Student
https://sfsu.zoom.us/j/83052026507?pwd=QVQ5SElGcG8zclQ3VTFsbDRtbzJ6Zz09