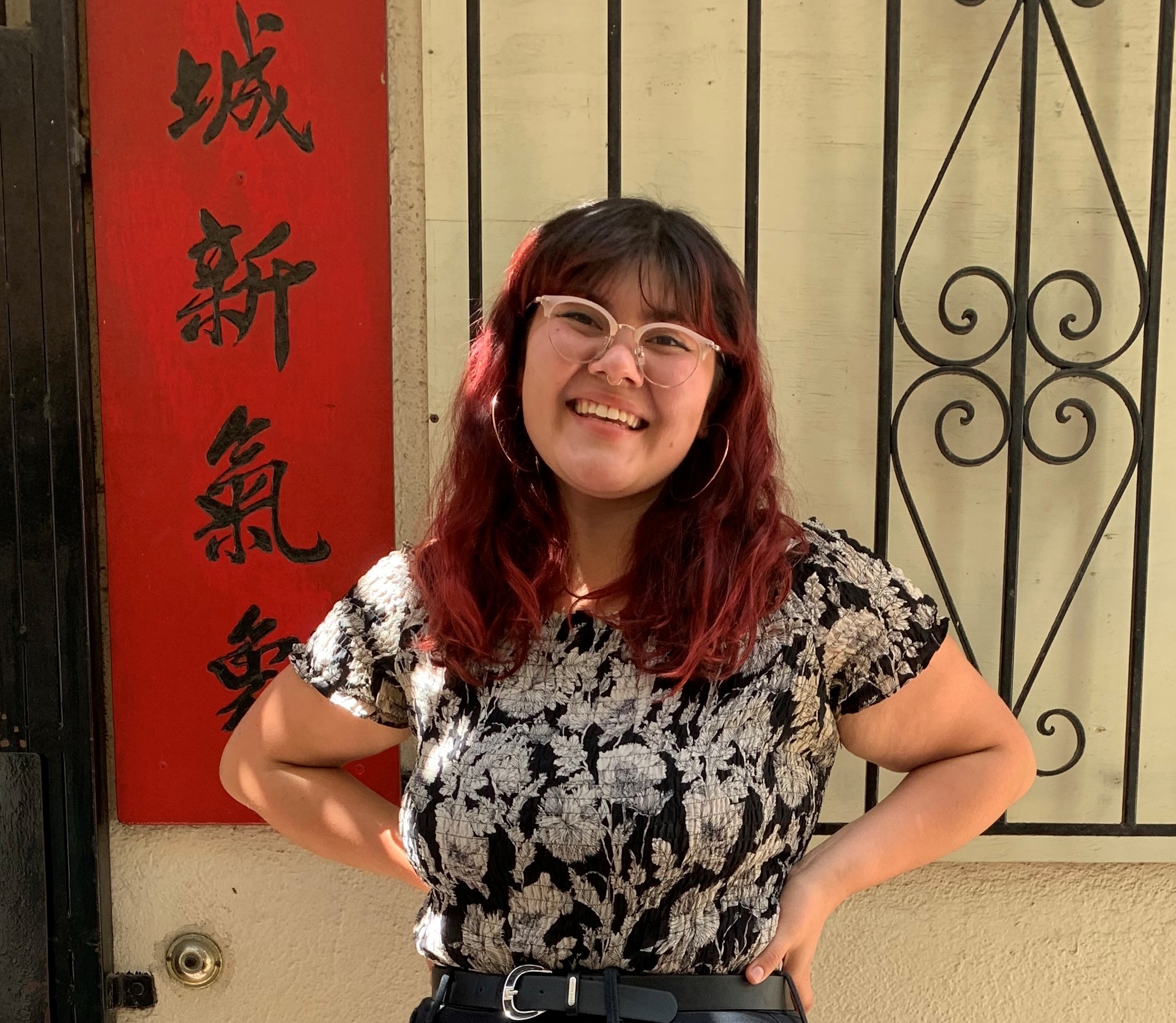 Rachel Amalia Laventure - M.A., Ethnic Studies - College of Ethnic Studies
Amalia Laventure is the first College of Ethnic Studies student to complete San Francisco State's Scholars Program, a dual BA/MA program: in Spring 2021 they received a Bachelor of Arts in Latina/Latino Studies and a minor in Queer Ethnic Studies; in Fall 2021 they received a Master of Arts in Ethnic Studies.
Amalia is a writer with El Tecolote, a bilingual newspaper started by Raza Studies students in 1970 and based in San Francisco's Mission District. Amalia is also an organizer with Causa Justa/Just Cause, a multi-racial grassroots organization building community leadership to achieve justice for low-income residents of Oakland and San Francisco.
Laventure's master's thesis analyzes "Mixed Girl Check," a viral TikTok trend in which mixed-race users "prove" their racial backgrounds with archival photographs of their parents. Through a discursive analysis of the comment section of three of the trend's most popular videos, Laventure examines the relationship between "digital racework" and eugenicist conceptions of race as a biological reality.